Make fake ID
Reliable As Papa: IDpapa
IDpapa is a professional card manufacturer that provides a one-stop card market service, including production, sales, and delivery. Our main products include US cards, Canadian cards, green cards, social security cards, and disability parking permits. We have our factory and offer direct pricing, reducing the service process of intermediaries to save customers money while ensuring pre-and post-sales services. We are committed to providing customers with high-quality products and services to meet their needs. Our mission is to be the tier 1 of fake ID websites.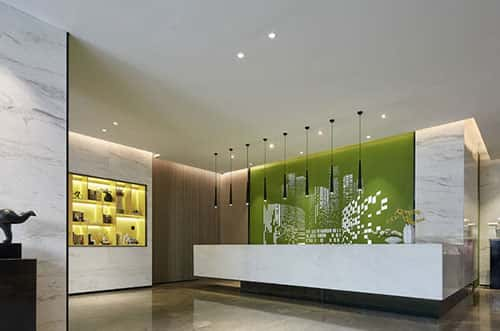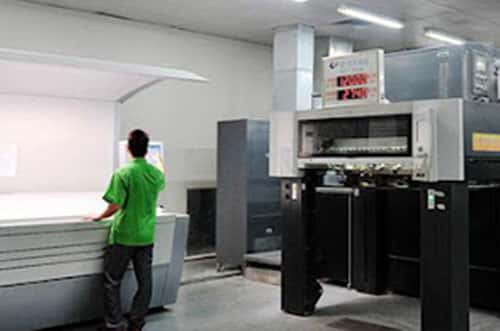 IDpapa updates our fake IDs card designs regularly, ensuring their customers have access to the latest and most accurate cards on the market. With a commitment to staying up-to-date with changing regulations and requirements, IDpapa is able to provide their customers with the most reliable and high-quality cards available. Whether you need a new driver's license or a social security card, IDpapa has you covered with the most current and accurate designs.
Pioneering Quality ID Cards
We take great pride in our commitment to meeting our customer's needs, which has earned us a respected reputation in the IDs maker industry. As the first fake IDs manufacturer to introduce Polycarbonate & Teslin IDs, we are the pioneers of the fake driver license market and continuously strive to innovate and improve our products to meet the ever-changing demands of our customers.IDpapa scannable fake IDs cards escort you with safety and security.
7/24 IDpapa Customer Serive
IDpapa is committed to providing our customers with exceptional service, which is why we offer 24-hour support. Our team is available around the clock to assist you with any questions or concerns you may have. Whether you need help placing an order, tracking a shipment, or troubleshooting an issue with your card, we are here to help. Our goal is to ensure that our customers have a seamless and stress-free experience when working with us.
Rocket-Fast Shipping Speed
IDpapa takes great pride in our fast and efficient shipping process. IDpapa works diligently to ensure that your orders are processed quickly and shipped out without delay. With our rocket-like shipping speed, you can expect to receive your novelty cards in no time. We understand the importance of timely delivery and strive to exceed our customers' expectations in every way possible. Trust us to handle your card needs with speed and precision.
Affordable Premium Fake IDs Card
IDpapa offers premium fake IDs cards of the same quality as our competitors, but at a more affordable price. Additionally, by joining our Telegram channel, customers can enjoy exclusive discounts for a limited time. Our goal is to make high-quality cards accessible to everyone, and we achieve this by eliminating unnecessary intermediaries and streamlining our production process.
"
Limited-Time Promotion: Big Discounts on Scannable Fake IDs!
"
Attention All Customers!! For a limited time, we're offering big discounts on our high-quality scannable fake IDs. New customers can join our Telegram channel to receive a discount coupon worth up to $60 off their purchase. And for our loyal customers, we're offering a special deal as well. If you've already received your novelty card and are satisfied with our service, contact our Telegram customer service to receive a discount code of at least 20% off your next purchase. Don't miss out on this amazing opportunity to save big on your scannable fake IDs!

How Do We Make Fake IDs
As a fake IDs manufacturer with a complete management system, IDpapa customizes every premium fake IDs with optimal quality and speed, with each step carefully connected. If you have any questions about placing an order or need us to place an order on your behalf, please feel free to contact our customer service.
About payment, many customers have complained about the inconvenience and complexity of traditional payment methods, which require redirection to third-party platforms for payment. In order to enhance the customer experience, IDpapa has listened to customer feedback and added multiple payment methods such as credit cards, bitcoins, and bank transfers. Our technical team has also strengthened the information confidentiality system to ensure that customer payment information is not disclosed. Now you can pay more conveniently and securely to enjoy our card production services.
About Shipping, we offer two types of shipping services: regular and express shipping. Regular shipping has a delivery time of 2-3 weeks, while express shipping requires a $60 surcharge and has a delivery time of 1-2 weeks. Our express surcharge is among the most affordable in the industry, and we strive to ensure customer satisfaction

Protecting Customer Rights and Interests
We understand our customers' concerns about personal information security, so IDpapa promises to protect our customers' privacy and rights. At a limit time, we clean up customer information in our system, and all customized cards that are not qualified or fail to pass the inspection will be destroyed to ensure the security and confidentiality of customer information and will never be resold.
The staff is currently destroying the defective cards | IDpapa Fake IDs Maker
To the best of best Fake ID websites & Manufacturer: IDpapa
Quality Over Quantity



IDpapa has a strong network foundation and keeps up with the pace of card updates and releases to ensure that customers receive high-quality cards. We adhere to the principle of "quality over quantity" and only produce high-quality products. Compared to sellers with a wide variety of products, we prefer to focus on perfecting our existing offerings.

Processing thousands of orders for fake IDs weekly

As a leader of fake ID websites we make fake IDs over a decade of production experience, IDpapa is the source of many fake IDs vendors, and our fake IDs cards what we processed, have traveled around the Pacific twice.
Real Customer Reviews

Customer feedback is the driving force behind our success. We value our customers' opinions on our customer service, product quality, scannability, packaging, and shipping. The feedback we receive is multidimensional and provides us with valuable insights for improvement. It also serves as a reference for first-time buyers of scannable fake IDs. We are committed to continuously improving and providing excellent service to our customers.
New customers are invited to join our Telegram channel and receive exclusive discount coupons for a limited time. These coupons offer discounts as low as $60 on our products. Additionally, existing customers who are satisfied with their scannable IDs can contact our Telegram customer service to receive a discount code for at least 20% off their next purchase. We value our customers and are always looking for ways to show our appreciation for their continued support.
Buy now for prompt delivery. We look forward to hearing from you.
Contact Us: